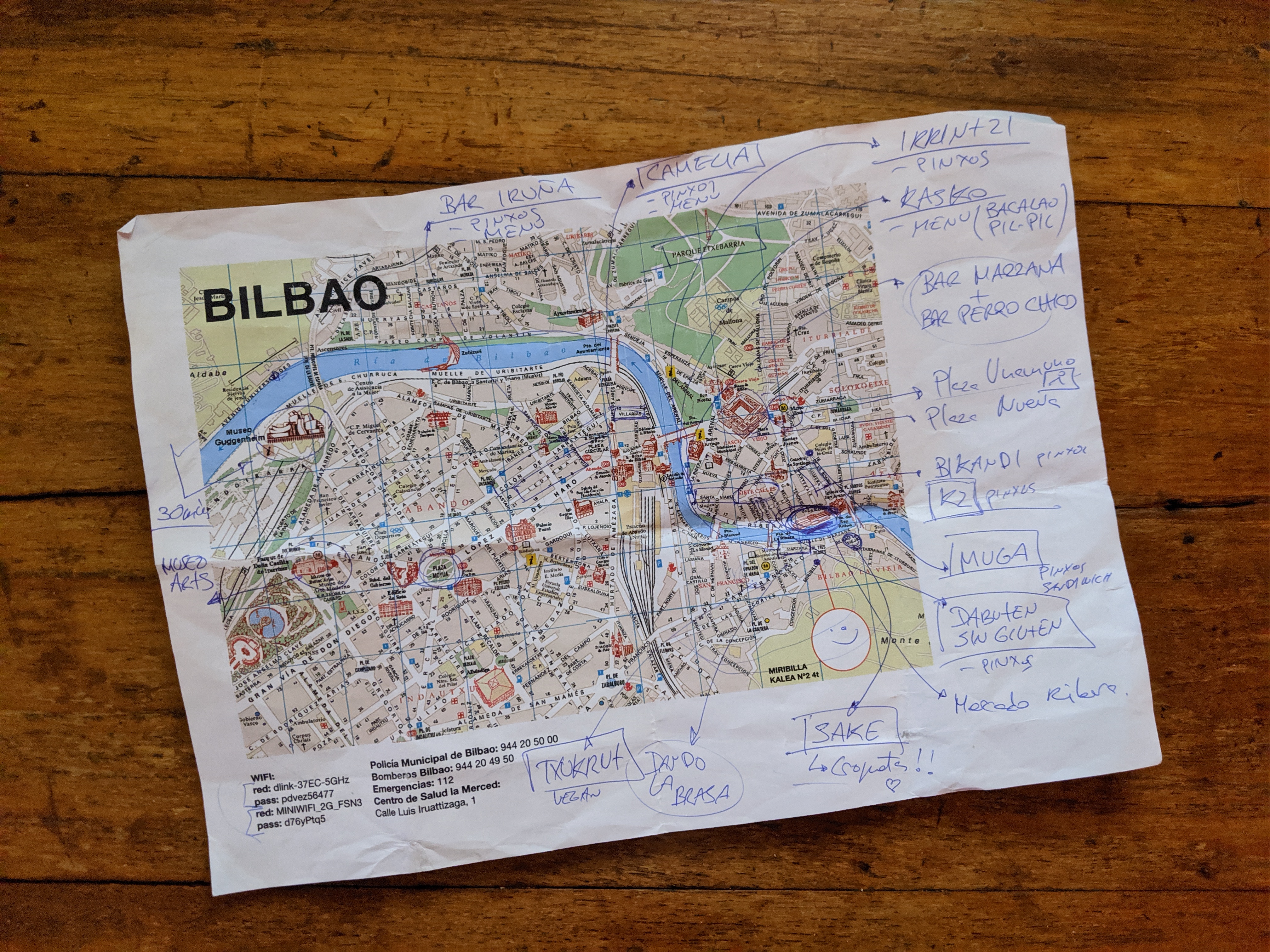 During our later stay in Bilbao, at the tail end of our roadtrip around Spain, we stayed at Victor's , a really nice local from Bilbao.
He was happy to give us guidance around the city and was quick to say that there are only two things you do in Bilbao; enjoy art and food. These are some of the places he recommended and why:
Txukrut: A vegan pintxos place
Sake: Has the best croquettes in Bilbao aparently
Dabuten sin gluten: For the pintxos
K2: For the pintxos
Muga: The pintxos and their sandwiches
Plaza Nueva: A square filled on all sides with pintxos places. Touristy but still good
Plaza Unamuno: A smaller square also with pintxos places
Kasko: For the bacalao with pil pil sauce
Most of the old town is covered in pintxos places and the area is small enough to just wander around for an evening, grab a couple of pintxos and a drink at a place and then stroll on to the next place.